Intel Advisor is a powerful tool for tracking down and solving vectorization problems. This hands-on demo will introduce Intel Advisor and especially the survey and the trip count analyses. And we will be able to track all the performance issues of the previous introduced N-body simulation code. We will explain how to read and interpret Advisor's outputs to improve the vectorization and introduce the roofline analysis.

The session will cover Intel Advisor.
//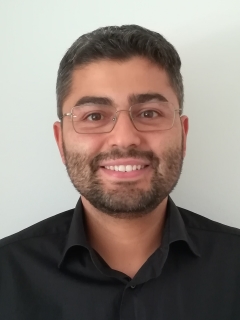 Fabio Baruffa

is a software technical consulting engineer in the Developer Products Division (DPD) at Intel. He is working in the compiler team and provides customer support in the high performance computing (HPC) area. Prior at Intel, he has been working as HPC application specialist and developer in the largest supercomputing centers in Europe, mainly the Leibniz Supercomputing Center and the Max-Plank Computing and Data Facility in Munich, as well as Cineca in Italy. He has been involved in software development, analysis of scientific code and optimization for HPC systems. He holds a PhD in Physics from University of Regensburg for his research in the area of spintronics device and quantum computing.