Continuous advances in processor technology have placed immense pressure on the software industry: Developers are forced to parallelize their applications to make them scalable. However, many industrial applications are very large and inherently complex, thus rendering automatic parallelization methods ineffective.

A sustainable software redesign requires profound comprehension of the underlying software architecture and its dynamic behavior. In this talk, we present a tool that supports identification of parallelization scenarios at various levels of abstraction. For that purpose, it collects behavior information at runtime and combines it with reconstructed software architecture information to generate useful visualizations. This way, parallelization of legacy applications is simplified, and developer productivity improved.
//

Andreas Wilhelm

[tba]



//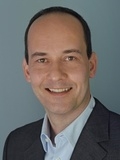 Tobias Schüle

war nach seinem Studium der Informatik mehrere Jahre in Forschung und Lehre auf dem Gebiet des Entwurfs und der Verifikation eingebetteter Systeme tätig. Heute ist Dr. Schüle Senior Key Expert Engineer sowie zertifizierter Software-Architekt und Projektleiter bei Siemens Corporate Technology, der zentralen Forschung und Entwicklung von Siemens. Sein Hauptinteresse gilt neben parallelen Programmiermodellen der Architektur und Implementierung von Multicore-Software. Darüber hinaus ist er Autor des Buchs "Multicore-Software" .